In this post, we are rounding up the most interesting and relevant news related to tattoos and laser tattoo removals, from around the web.
---
Woman slices off tattoo of ex's name with a SCALPEL then SENDS it to him [GRAPHIC CONTENT]
Torz Reynolds had been dating Stuart "Chopper" May for two years, and she was so loved-up that she had a tattoo featuring his name on her arm that said "Chopper's Bitch". They broke up, Torz went crazy and removed the tattoo herself, then mailed it to him!

Read more: Dailystar.co.uk

Why Mommy Has a Tattoo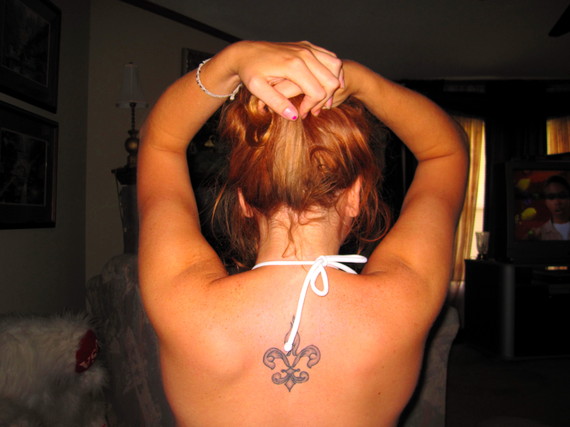 My 3-year-old daughter had never asked me about my tattoo until last week. It came up while I was changing. She asked me what the picture on my back was and where it came from. I paused. Should I tell her it's a tattoo or just a picture? Should I mention that it hurt? Should I say I regret it or subtly discourage her from getting a tattoo one day?

Read more: Huffington Post

Job Seekers Still Have To Hide Tattoos (From The Neck Up)
Deanna Mullennax spent six months last year looking for a job. Having tattoos, she says, definitely didn't help. "Tattoos literally change your career," says Mullennax, who is now working at a bakery in Chicago. "They call them 'job stoppers' for a reason." Tattoos have become more common over the past couple of decades. A Harris poll in 2012 found that 1 out of every 5 adults — 21 percent — has at least one tattoo. An earlier Pew Research Center study found that the number was closer to 40 percent among those ages 18 to 29.

Read more: NPR

About DermBids: We provide free laser tattoo removal estimates from local doctors and medical spas, just by taking a picture. We compare doctors based on experience, laser quality, distance and costs so you can make an educated buying decision when you decide to make an appointment!

Try us out! Get your laser tattoo removal estimates!
###
Written by Eric Zabinski